SmartMetals - the world smartest mounting solutions.
AV Mounting & Flightcase complete solutions for the rental market
Plasma stand
One of our classics is the plasma stand 65 (art. no. 062.1000) for screens up to and including 65 inches and weighing up to 60kg. It can be set up by one person in just a few minutes without tools.
All cables run inside the column and can be routed out on the floor or halfway up.
Discover other models up to 90 inches or the more cost-effective Light Series.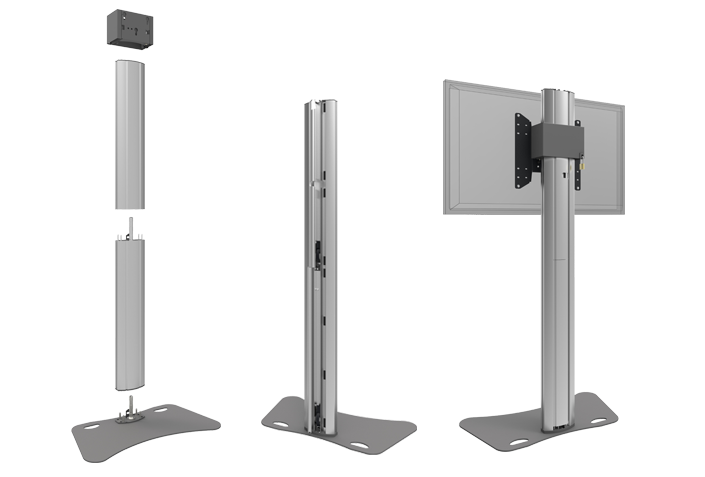 Simple assembly without tools
All rental products from the SmartMetals range are designed in such a way that they can be assembled or installed without tools in just a few steps. This ease of use saves valuable time and makes working with SmartMetals products a real pleasure.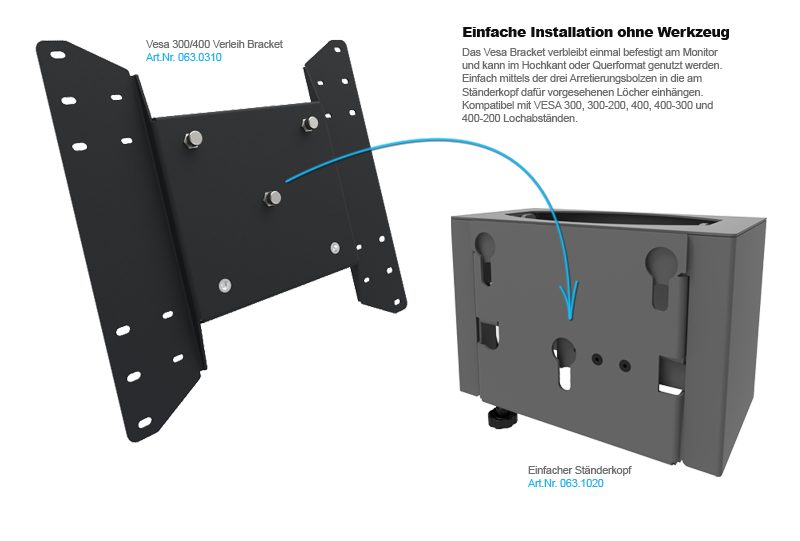 The right flight case for everything
With our focus on flight case manufacturing, we naturally have the right packaging for every SmartMetals product.
Stand case
The stand case for our SmartMetals 65″ plasma stand has a special insert to hold the two columns as well as the base plate attached to the back.
All other accessories such as the tripod head, the optional winch etc. are accommodated in generously planned accessory compartments.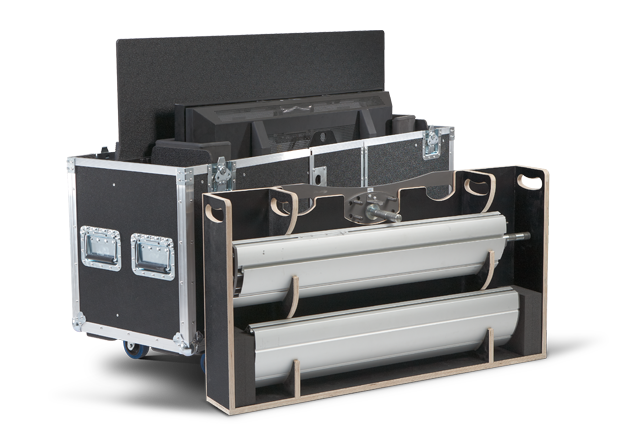 Stand & Screen Case
The SmartMetals Stand & Screen Flightcase is constructed like our
Plasma Universal SiP Flightcase and can therefore accommodate plasma & LCD screens up to 65″.
The adjustable SiP inserts can be adapted to the screen size in a few simple steps.
On the back is an insert for the SmartMetals
plasma stand and an accessory compartment for the stand head & pulley.